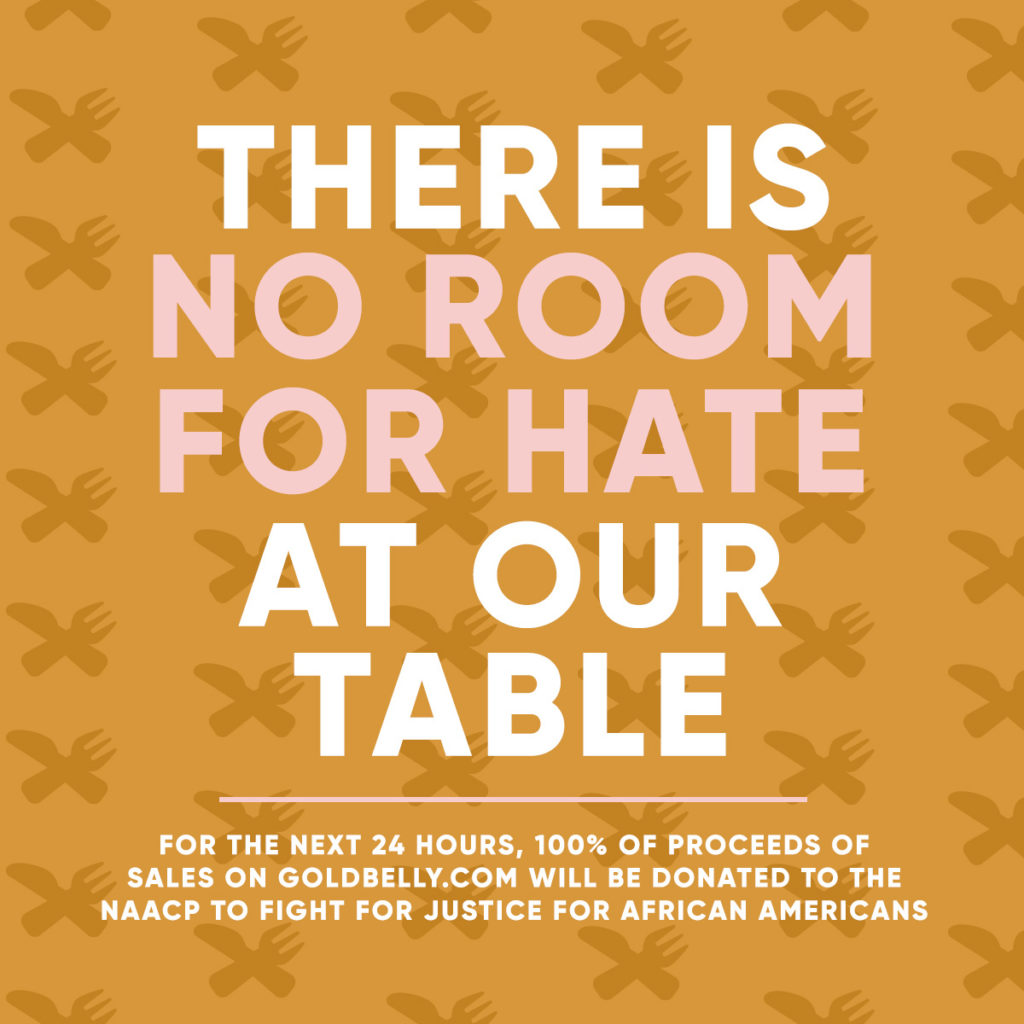 We feel sadness and frustration that systemic racism still exists in America. As a company, in the name of our diverse group of employees, food makers, and customers, we want to join those voices who are speaking out against the injustice against George Floyd and all others who have been victims of abhorrent racism.

As a community of American food lovers & food makers, we have a deep gratitude for the influence African American culture has had on American regional food—it would not be the same without this influence.
This moment in history demands we commit to change, and as a company, we have work to do to put our words into definitive, anti-racist action. We are pledging that…
100% of proceeds from today's sales on Goldbelly will be donated to the NAACP.
We recognize that Black- and POC-owned Restaurants are under represented on our platform. We need your help to Nominate More
Under-represented Food Makers in your communities to join the Goldbelly family.

We are committed to the continued education of our company. These are only our first steps as we say to those in the Black community
— We are taking action to make our table a place of equality & love.
– Team GOLDBELLY